Welcome to the Buckminster Fuller Study Site.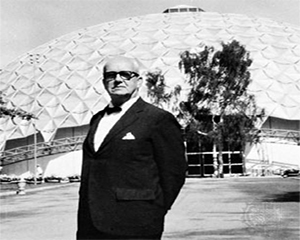 This website is dedicated to exploring the ideas and inventions of one of the greatest visionary minds ever to grace our planet.
In this website you will find biographical information and sections covering many of the ideas and inventions Buckminster Fuller shared with the world.
"You never change things by fighting the existing reality.
To change something, build a new model that makes the existing model obsolete."